"Are you looking for a cheap splitboard, but don't want to compromise on quality and riding characteristics? Then we warmly recommend Stompede Snowboards to you!"
"Due to its uniqueness and price, the Dawn Patrol is a value for money winner."
"The innovative shapes combined with the high-quality raw materials create boards that are truly impressive."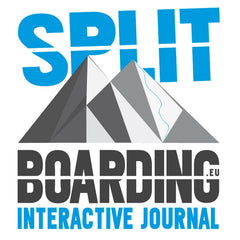 Customer reviews
We let our customers speak for us
Des Brettl is a Frechheit! I've never ridden anything so cool before. Feels like I'm flying when riding it. Great, thank you and awesome board!
Ronny
about his Dawn Patrol splitboard
An ingenious board that does everything it promises! TOP workmanship, robust, stands out and just puts you in a good mood 👌
Price & performance 💯%
Christian
about his Nordstau splitboard
Great on the ascent, great on the descent. Wonderful powder weapon! Price more than fair.
Martin
about his Dawn Patrol splitboard
I am thrilled with my splitboard 💪. The board not only met my expectations, but even exceeded them. The quality of the workmanship is first class, and the performance on the mountain is simply impressive... uphill as well as downhill, just great 😎
Florian
about his Airtime splitboard
I have been the proud owner of a Stompede Airtime since around Christmas. I can report very positively about the base material, edges, pop and appearance. A really very well done board. Despite many encounters with rocks, I hardly have any scratches, great edge grip on steep ice slabs, every cornice is a dream and all that at a low price
Christopher
about his Airtime splitboard
The splitboard is great and the price-performance ratio is unbeatable.
Flo
about his Dawn Patrol splitboard
Overall I'm extremely happy with the setup, the best splitboard I've toured/boarded and surfed so far.
Stefan
about his Dawn Patrol splitboard
Great board, easy to maneuver at a fun price.
Dario
about his Dawn Patrol splitboard
Honest prices
We only sell directly to you. No dealers, no distribution partners, no mark-ups.

The result? The best board at the best price. For you.
No compromises
First-class materials for maximum performance. Our engineers have no limits when it comes to developing our boards.
Direct line
With us, you have direct contact with the people behind your board. This benefits everyone: you get the best possible advice from our experts and we can constantly optimise our boards with your unfiltered feedback.
Developed in Innsbruck
The Tyrolean Alps are our test laboratory. Here we can test new ideas quickly and extensively in order to continually perfect our snowboards.
100-day money-back guarantee
If you are not completely satisfied, you can return the board and receive a full refund.
Personal advice
We know our boards down to the last detail. We will be happy to help you find your perfect board or splitboard set.